Give Away
Give a shift away and receive nothing in return.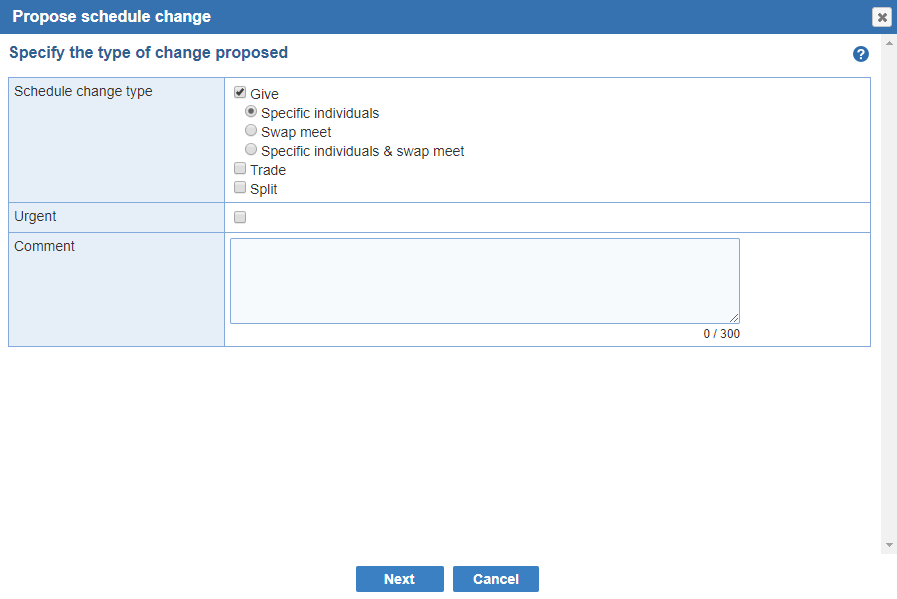 There are 3 options available for the 'Give' schedule change.
Specific individuals: Select a provider that you want to give away your shift to

 

Swap meet: List the shift as available to take in the swap meet. You are still responsible for the coverage of the shift until another provider accepts the Swap.

 

Specific individuals & swap meet: Is the combination of both options above.
Give a shift away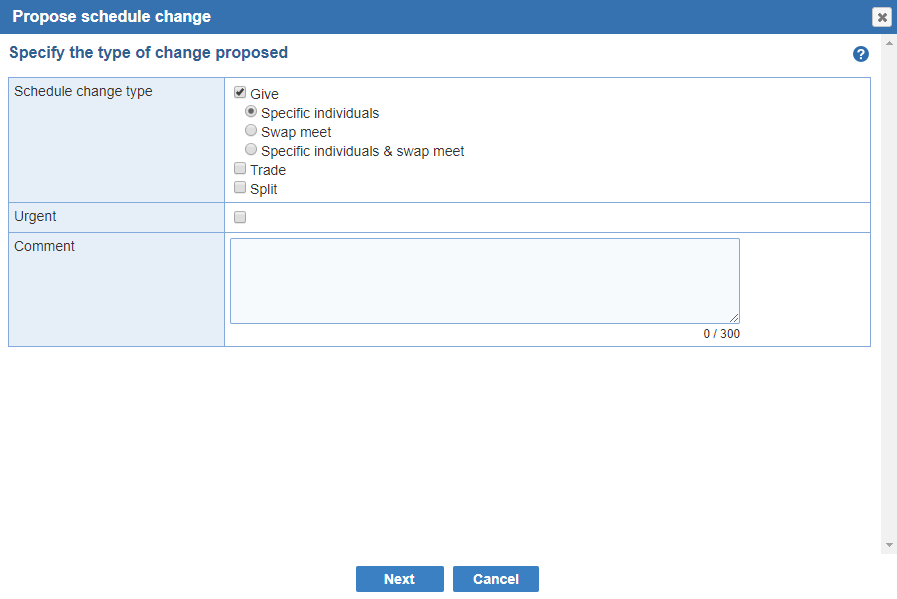 If you want to propose giving your shift to another provider without anything in return:
Select 'Give'

 

'Limit to individuals'

 

Next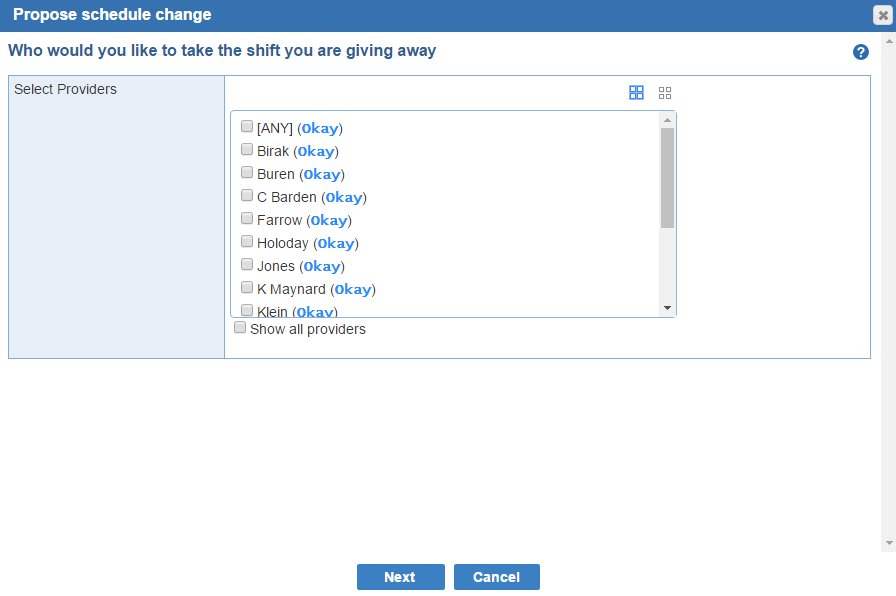 Select the provider you want to give away your shift to

 

Next