Provider comments
Show the comments entered by the providers.
Provider comments: Export the provider comments into an Excel spreadsheet or an HTML file to save.

lf day comments and location notes entered by all providers for a schedule are available from the schedule version screen

 

Use the 'Provider comments' tool from the top menu. The comments can be exported to a file using the export function for the table.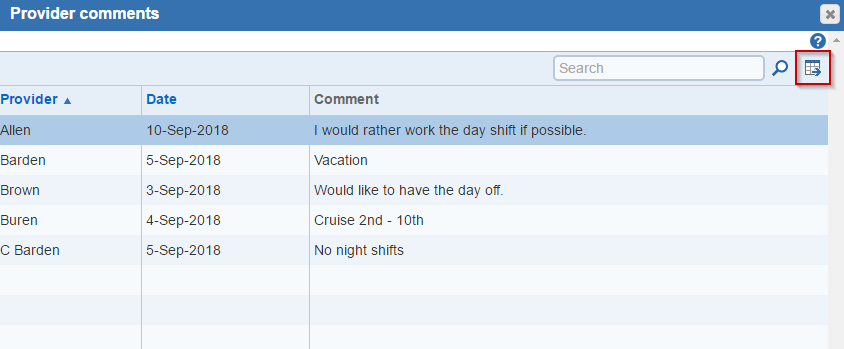 To download a list of Provider comments: Click on the 'Exports the table to a spreadsheet' icon