Requests History
View the history of requests and changes made to requests for the provider currently selected. Click on the specific shift or all shifts to view the request information.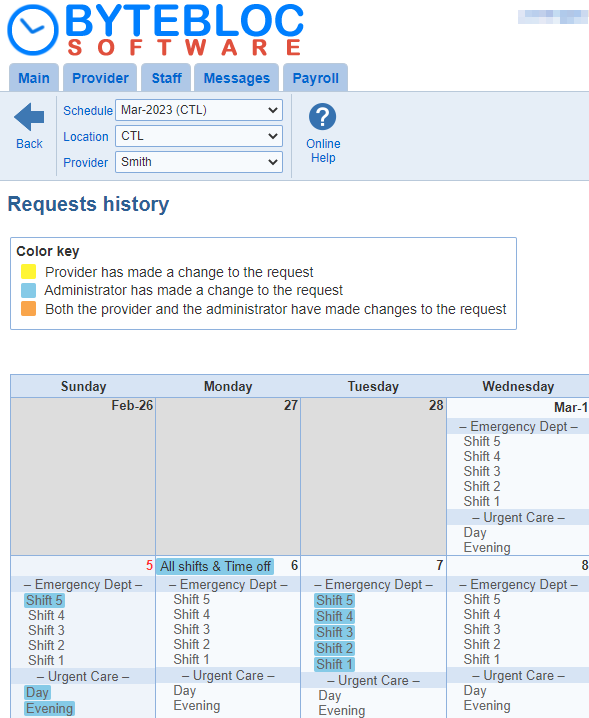 Schedule: Select a schedule to view.

Location: Choose a location to access.

Provider: If your a provider your name will be selected as default. Schedule administrators will be able to access the drop down with a list of provider names.
Administrator has made a change to the provider's request



 

 

Provider has made a change to the request

 

 

 

Both the provider and the administrator

 

 

Details related to the conversion of 'Need off' requests to 'Wish off' requests are available in the 'Shift Requests' screen and the 'Future off Requests' calendar.