Approve or deny future off requests
The 'Require approval of future off requests' option needs to be enabled to access this feature within the Future off Requests screen. Approve requests for future time off for all dates and all providers by using 'Approve All'.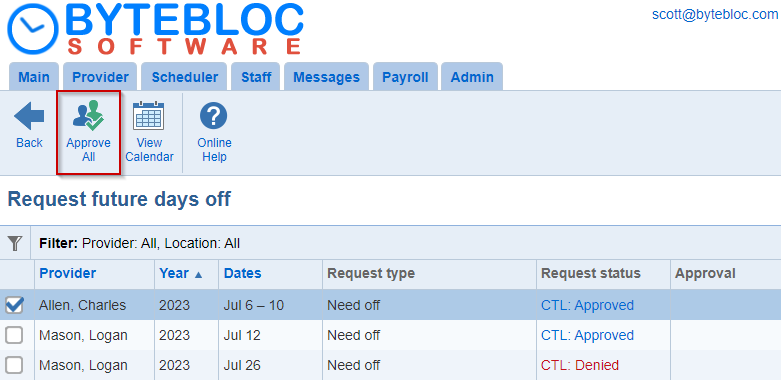 Select the 'Approve all requests' check box to confirm and click 'Save' for the changes to apply.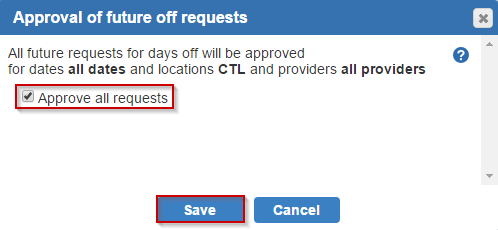 Individually approve future days off within the 'Approval' column. You have the option to 'Approve' or 'Deny' the Future off Requests.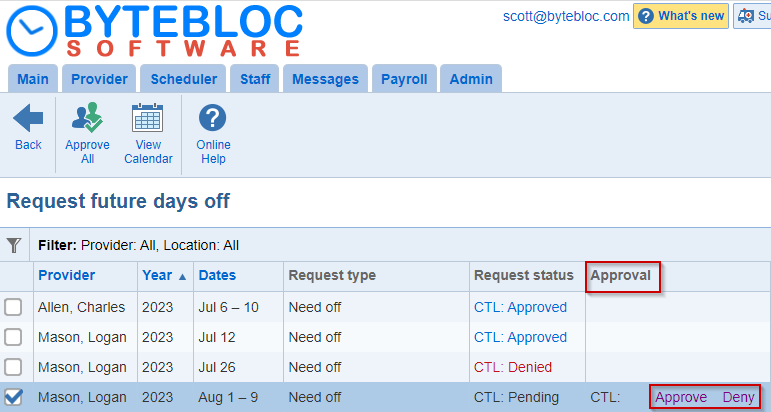 Approve: The provider's Future off Request will be automatically 'Approved'.
Deny: You'll be prompted with the 'Deny future off requests' window.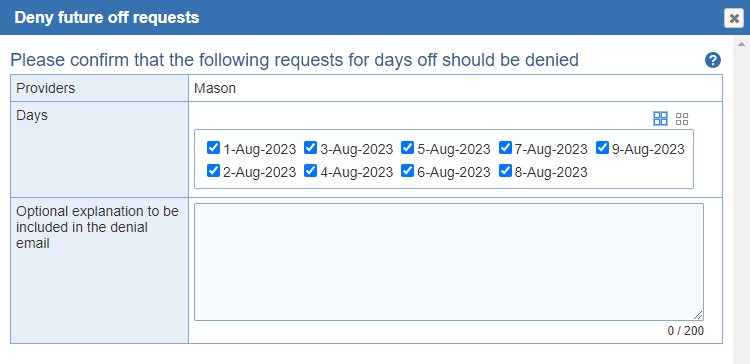 Providers: Provider name will be listed.
Days: Displays the numbers of requested days off.
Optional explanation to be included in the denial email: Email notification will be sent with or without a comment.
Request status: Displays the status of the Future off Requests for all providers.