Schedule Changes
View changes made to the current schedule.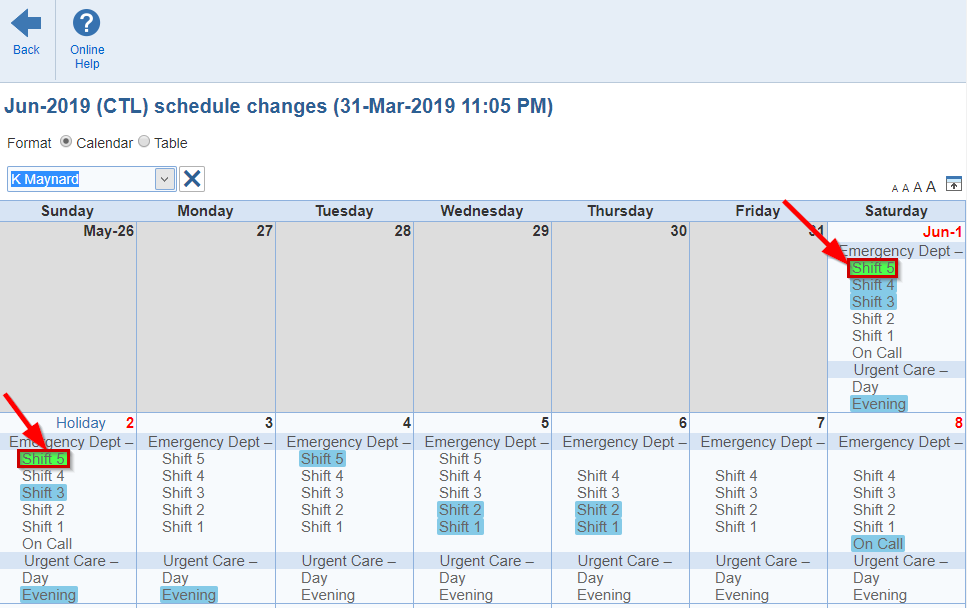 To view individual providers, click on the provider selector and if the provider made a schedule change it will be highlighted in green. All of the other schedule changes will be highlighted in blue.

 

A popup will display with 'Assignment history' of the shift.

 

 

 

 

 

The occurrence of shift end times on days subsequent to the shift start times is indicated in schedule changes.

 
Change type: Reschedule ('give', 'take', 'trade', and 'reschedule'), 'Split'
The proposal type is now shown next to the change type, for changes that derive from a proposal.
Change date: A date and time will be included.
Change made by: The administrator and provider names will be listed depending on who made the change.
To: Includes all recipients of the schedule revision.
From: Recipient who proposed the change.
Note: To dismiss the popup click the 'x' button.
Format:


'Calendar' format to view schedule changes

 

'Table' format to generate a monthly schedule changes report