Clock Out
Clock out to stop recording hours and confirm your shift assignments
At the end of all worked shifts, you can use the 'Clock Out' feature to stop recording hours and confirm your shift assignments.
The 'Clock Out' button is available from the 'Master' and 'Individual' schedules or the 'Provider portal' menus.


It can be accessed next to your email address at the top right corner, too.
Note: If you worked as a pure overtime provider, you can click on 'Retrieve' and 'Specify' for the specific shift to update your hours.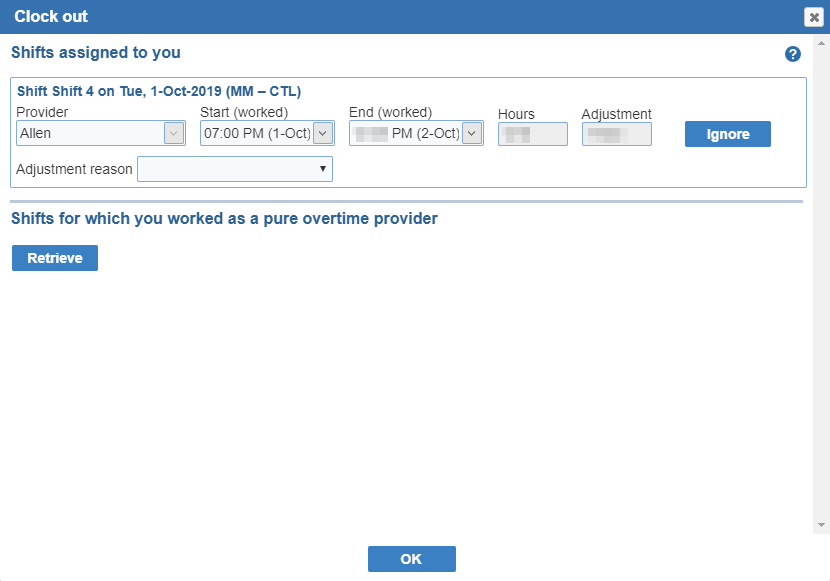 Lastly, you'll click 'OK' to 'Clock Out' for the schedule period.