Reset format
Resets the display or print format for this version to match the current print and display format for new schedules.
The display and print format for a schedule version can be reset to the default applied to new schedules. The reset is performed from the version edit screen.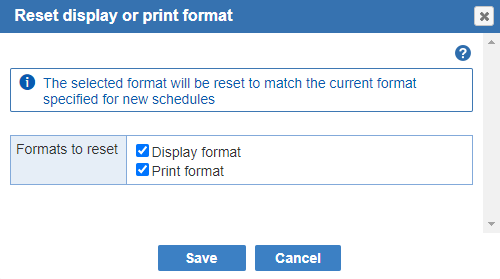 The selected format will be reset to match the current format specified for new schedules.

 

If you made a change to both 'Display' and 'Print Settings' make sure the 'Display and Print formats' are selected.