Update Shift times in current version
If the shift time has changed, it can be updated in the current version to reflect the correct shift time
Select the 'Scheduler' tab.

 

Choose the schedule period.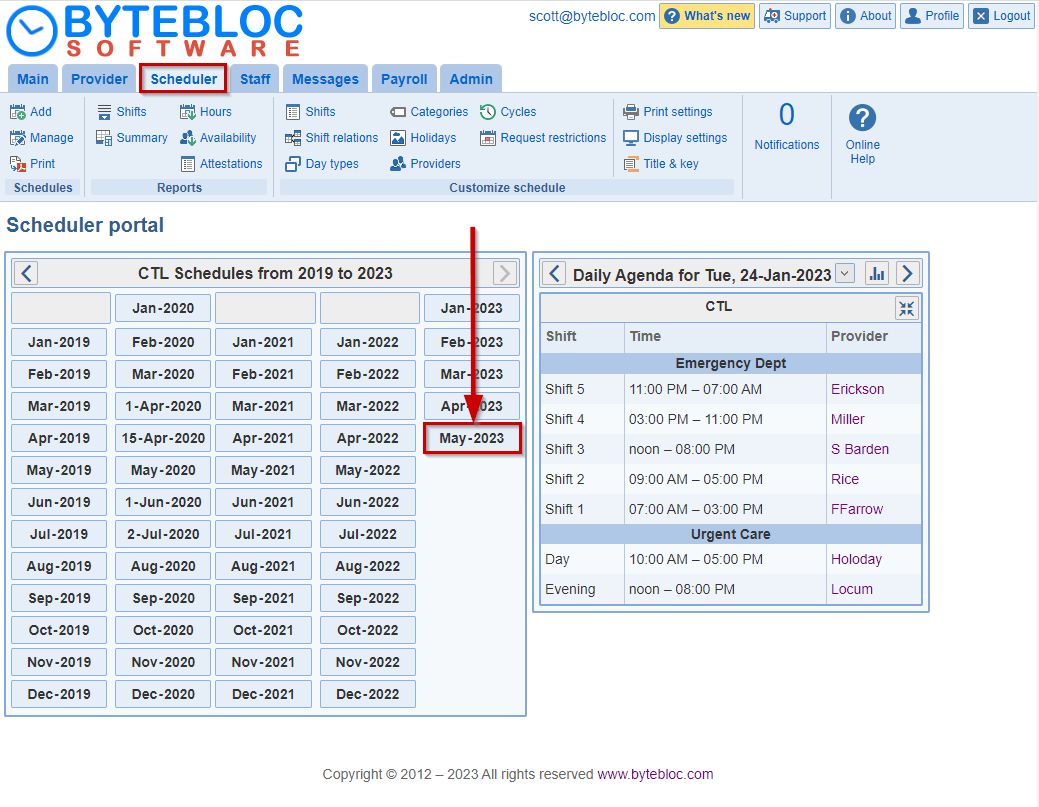 Then, select the version.

 

In the 'Providers' section of the menu, click on the 'Shift times' tool.

The 'Modify shift start and end times' window displays.

Now select the 'Shift' name, 'Date range', and 'New start and end times'.

 

The original start and end times will display.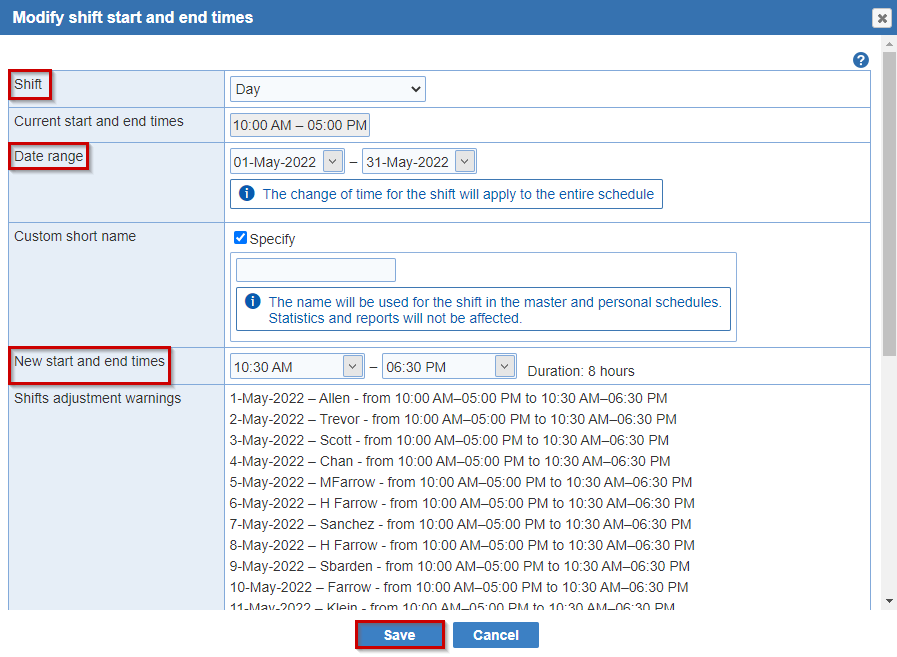 Click the 'Save' button to continue.

 

The page will process and update the shift time.

 

You can check the shift details by hovering over the shift name within the schedule.

 
Note:
If these shift times are permanent, they can be updated in the 'Scheduler' tab > 'Shifts' screen to apply to future schedules.

 

The date range only affects the current version.

 

When a shift is marked to start 'at the end of the day', the start time for the shift, which is set to 11:59 PM, can only be changed for an entire schedule. The start time cannot be changed for only some of the days in a schedule.

 

Reference 'Shift times' for more information.