Hours Report
Generates a summary of worked and scheduled shifts at some or all of the locations in your group.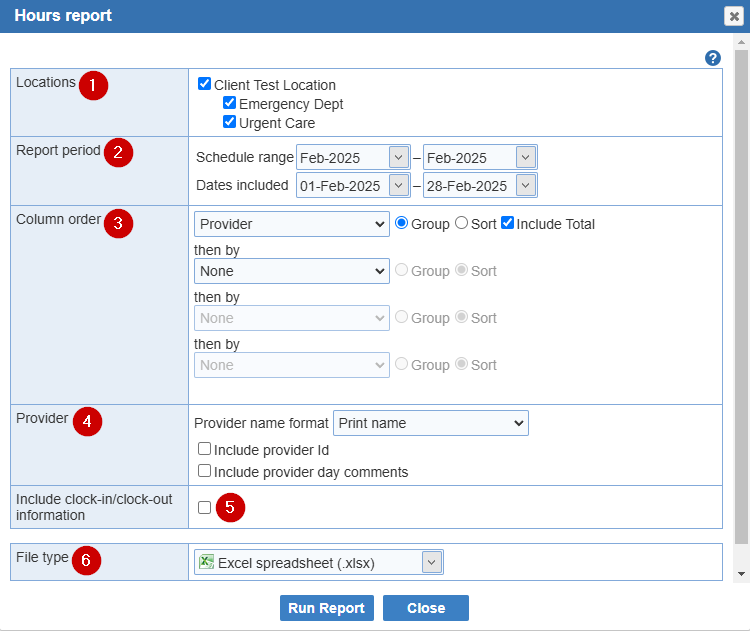 Locations: If you have multiple 'locations' and 'sites' they'll be listed to choose from.

 

Report period: Select your schedule range period first and then click on dates included to pick the specific date from the calendar pop up.

 

Column order: The following statistics are available to group by, sort by, and include totals. A common report used is to group by provider and include total.

 

Include provider ID: (Optional) This can be used as a unique identifier or you can use an employee id to track. To report, enter an external id within the 'Staff' > 'Edit User' > 'Privileges' tab for each provider.

 

Choose your 'File type' and click on 'Run Report' to generate the 'Hours' report.

 
Note:
The bonus pay is included as a column in the hours report for locations that provide bonus pay.

 

 

Shifts tags are shown in the hours report for locations that utilize shift tags

 

 

Reports can be exported in CSV format