How to configure payroll
The payroll summary can be set up within the 'Payroll portal' and 'Scheduler portal'
Specify the options
Define Paid Activities (Optional)
Paid Activities (Optional)
Specify Bonus (Optional)
Custom Export (Optional)


Configure Payroll
In the 'Payroll portal' click on 'Configure Payroll' from the menu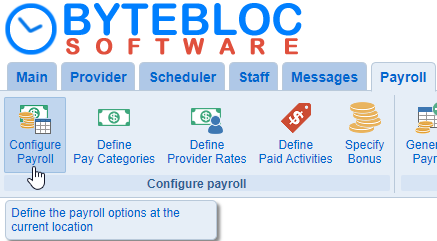 Specify the options for the payroll
Pay period duration (required)

 

Handling of hours for shifts that span more than one payroll (required)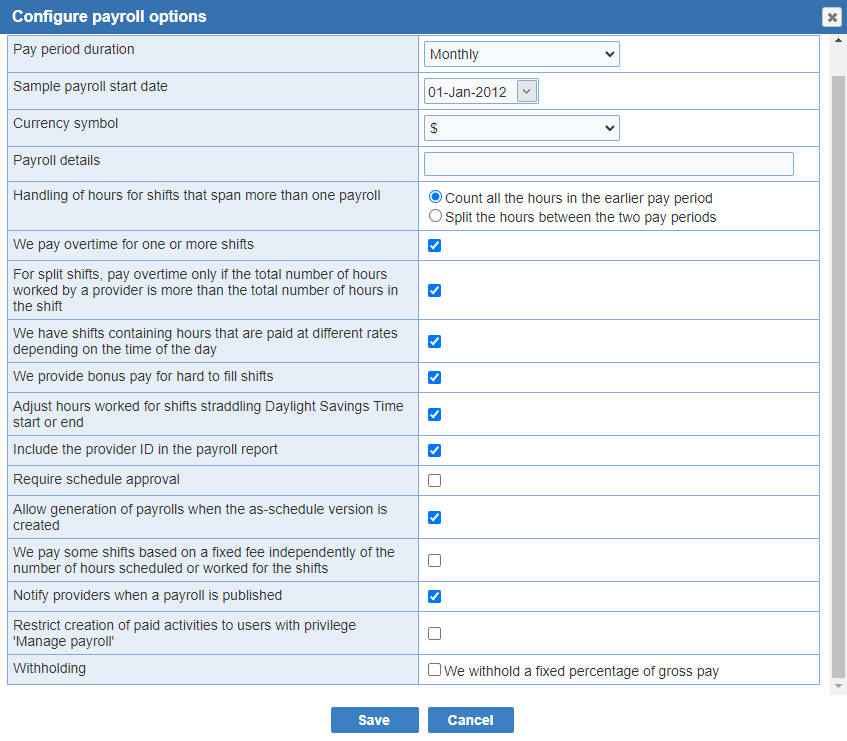 After selecting your options, click 'Save' to continue.
Categories
Create 'Categories' for shifts and hours that are paid at different rates

 

Click on the 'Scheduler' tab
Note: You'll need 'Location Admin' privileges to access the 'Categories' screen


 

Then, select 'Categories' from the 'Customize schedule' section of the menu

 

The 'Add Category' button is located within the 'Categories' page. The 'Summary categories' window will open. Here you'll be able to enter in the 'Category type', 'Name', 'Statistic type', and 'Shifts'. An unlimited number of categories can be defined.

 

Now, click on the 'Add Category' button to add an hours or shift category for the payroll portal.